As a
Fitness Assistant
at the MICA Wellness Center I worked a variety of roles, such as creating photos and video exercise demonstrations to be distributed in print (books/postcards), digital (digital book/website) & social media (Instagram). Along with my role as an American Red Cross certified fitness assistant and friendly in-house front desk receptionist.


︎ Roles: Photographer (for Print/digital), Social Media Content Creator (photo/videos), Fitness Assistant + REceptionist

---
Videos for Social Media
The MICA Wellness Team and I created an Instagram video series named
Two Minute Tuesdays
where we demonstrate quick exercises you can do just about anywhere. I also created IG Livestreams demonstrating self-care practices. Here are some examples of my demonstrations.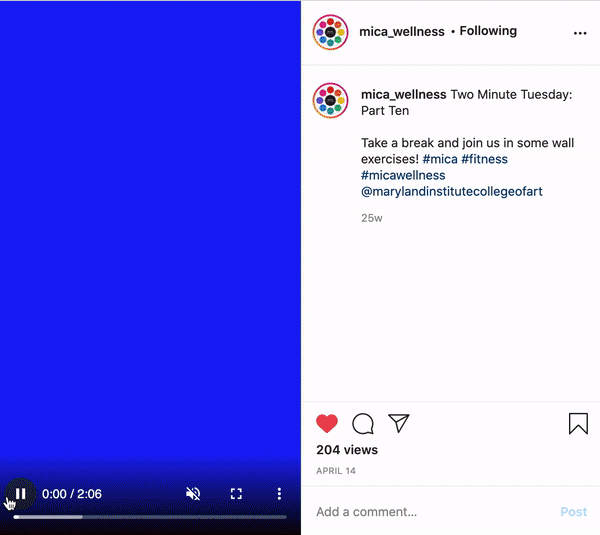 Photography for Print + Digital
Wellness Break
is a book and a set of postcards of curated exercises and stretches for artists. Created by the MICA Wellness team because we know that sometimes creating our artwork comes with the sacrifice of our health since our work is so dependent upon our bodies. Hopefully these exercises and tips will help fellow artists to avoid carpal tunnel, back pain and lead a more sustainable art practice.
As the
photographer
, I visually interpreted the exercises into fun, colorful and eye-catching visuals to demonstrate to viewers how the stretches are done.
Book Published + Printed Fall 2020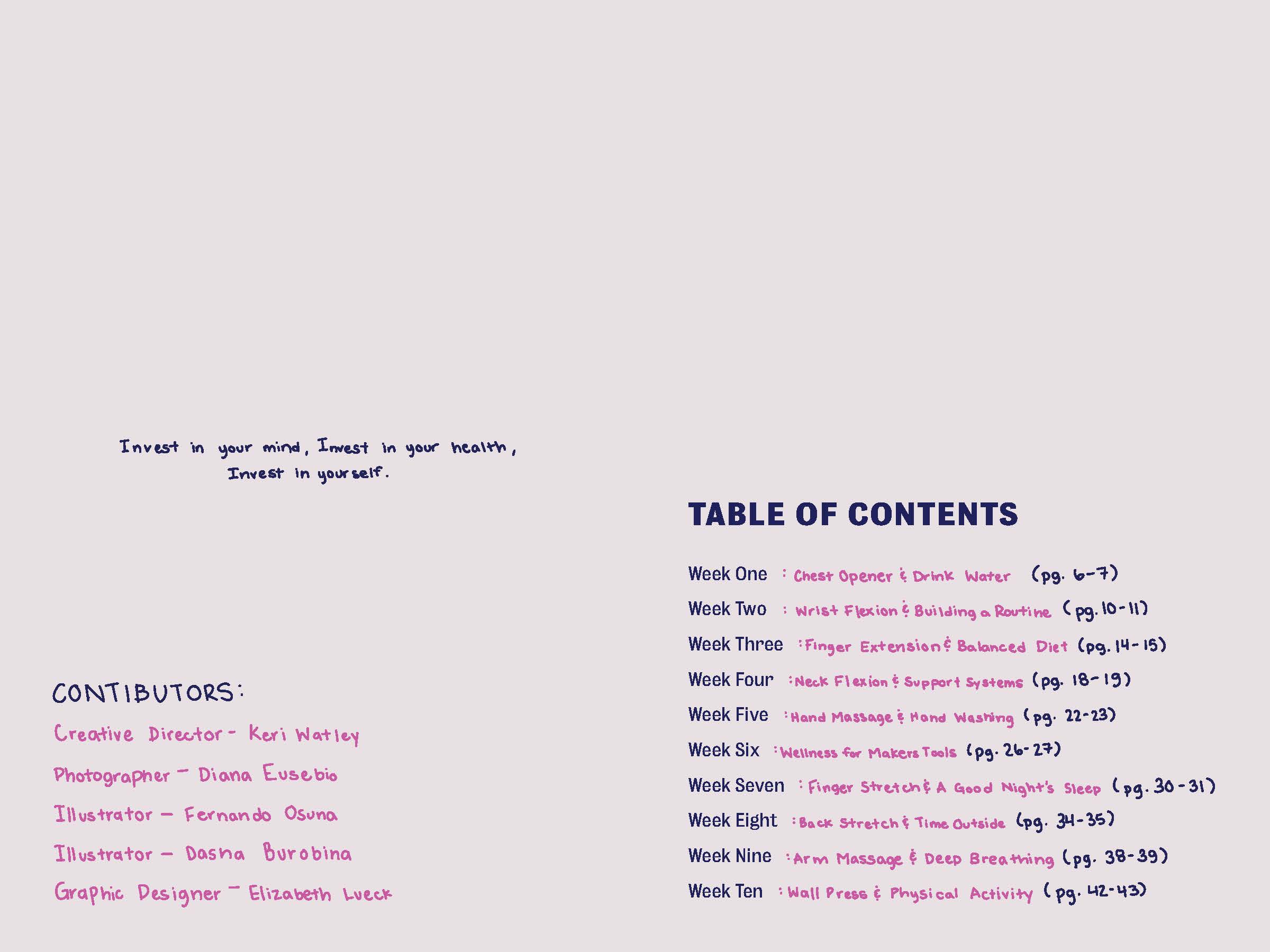 Select spreads shown above. For full digital publication ︎
click here
.
POSTCARDS PRINTED FALL 2020

Inspiration


I decided to take inspiration from MICA's website/branding color scheme and translate that into the photography, styling and set design by using color gels, complex lighting setups, and blue/pink background, clothing and accessories.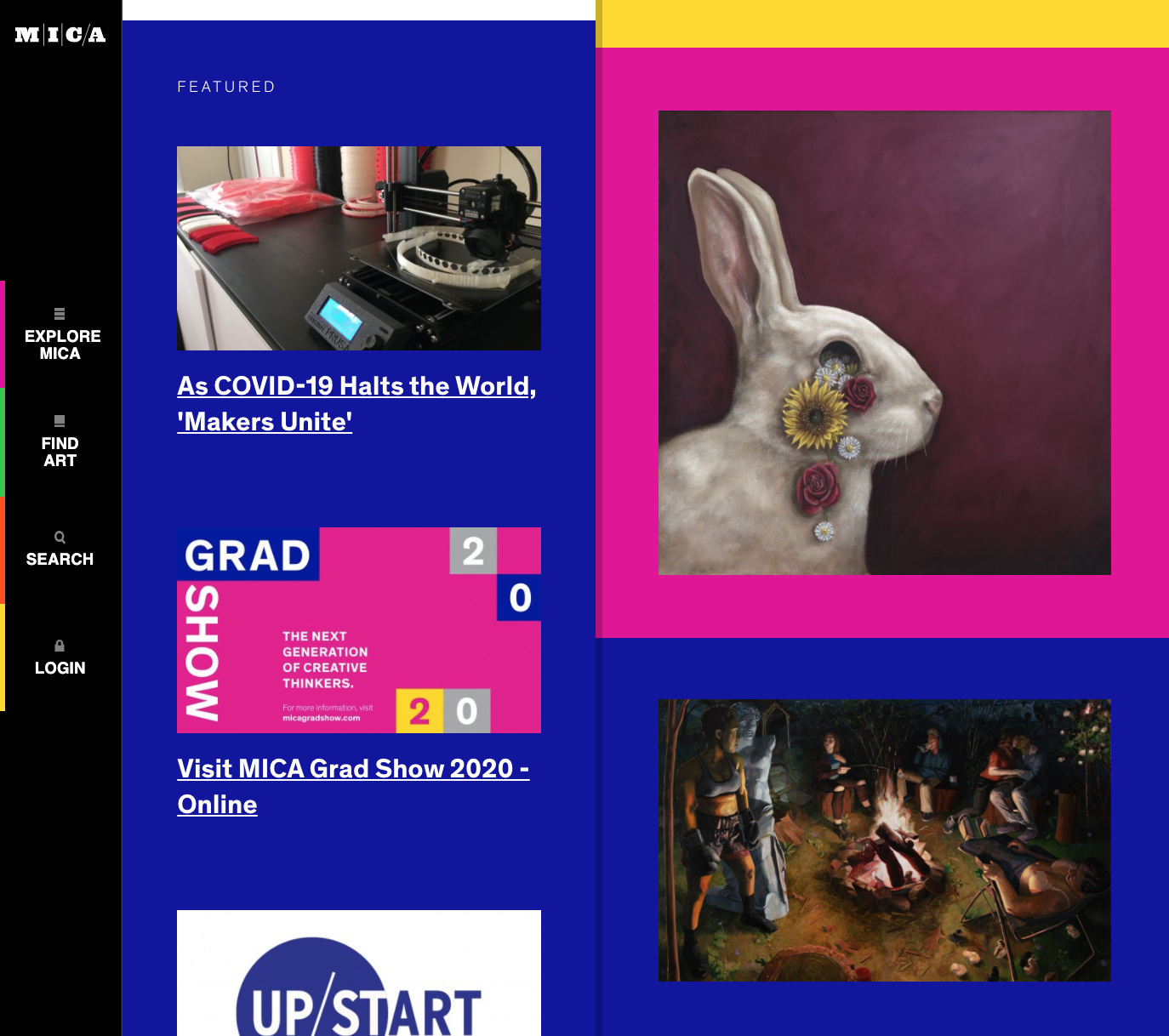 final photo series


The final results were a series of photos that are creative while still remaining technically informative when it came to wellness and health.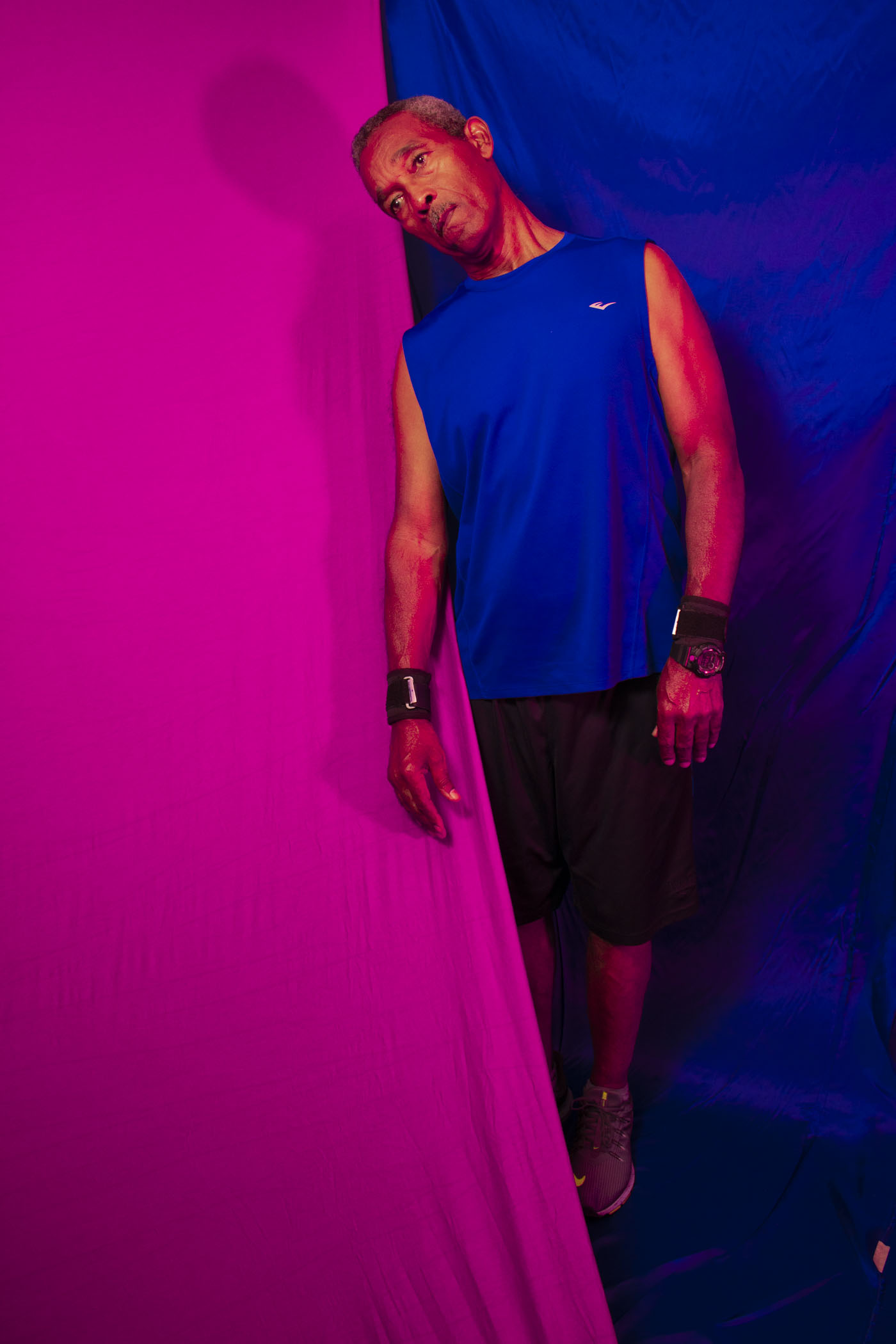 Photography, styling, set design: Diana Eusebio
Graphic Design: Elizabeth Lueck
Illustrations: Fernando osuna + Daria Burobina


---