Diana Eusebio is a designer, photographer and editorial storyteller based in New York City and originally from Miami.

Her work encompasses a wide range of practices such as design, creative direction, photography and editorial writing. As an Afro-Latina working within the media and creative industries, Eusebio's goal is to translate misrepresented stories into visual content that challenges society's constructed perceptions of identity and intersectionality.
"I believe the combination of photography, design and writing is powerful enough to shape our perceptions of reality and allow Black, Indigenous and People of Color to visualize their reflections within the media."
︎

Professional Experience
Eusebio is fortunate to have over 10 years of award-winning experience as an artist and designer.


︎︎︎ In 2018 at the Museum of Modern Art and Parsons New School of Design in New York City, Eusebio presented Kerasynth –a vegan biotechnological textile group research project– as a finalist in the 2018 BioDesign Challenge.
︎︎︎ Last year in Florence, Italy, Eusebio was awarded the
2019 SACI Jules Maidoff Award
for "Best Student Artwork in Fashion, Jewelry Design and Photography".
︎︎︎ During Art Basel in Miami, Eusebio was chosen as a
2019 Photography Fellow for PRIZM Art Fair
– Exhibiting Contemporary Artists from the Global African Diaspora.
︎︎︎ In June 2020, Eusebio earned a
BFA in Fiber, Experimental Fashion and Photography from MICA
or the Maryland Institute College of Art in Baltimore, MD.
Family and heritage are her perpetual source of inspiration and the motivation behind her success.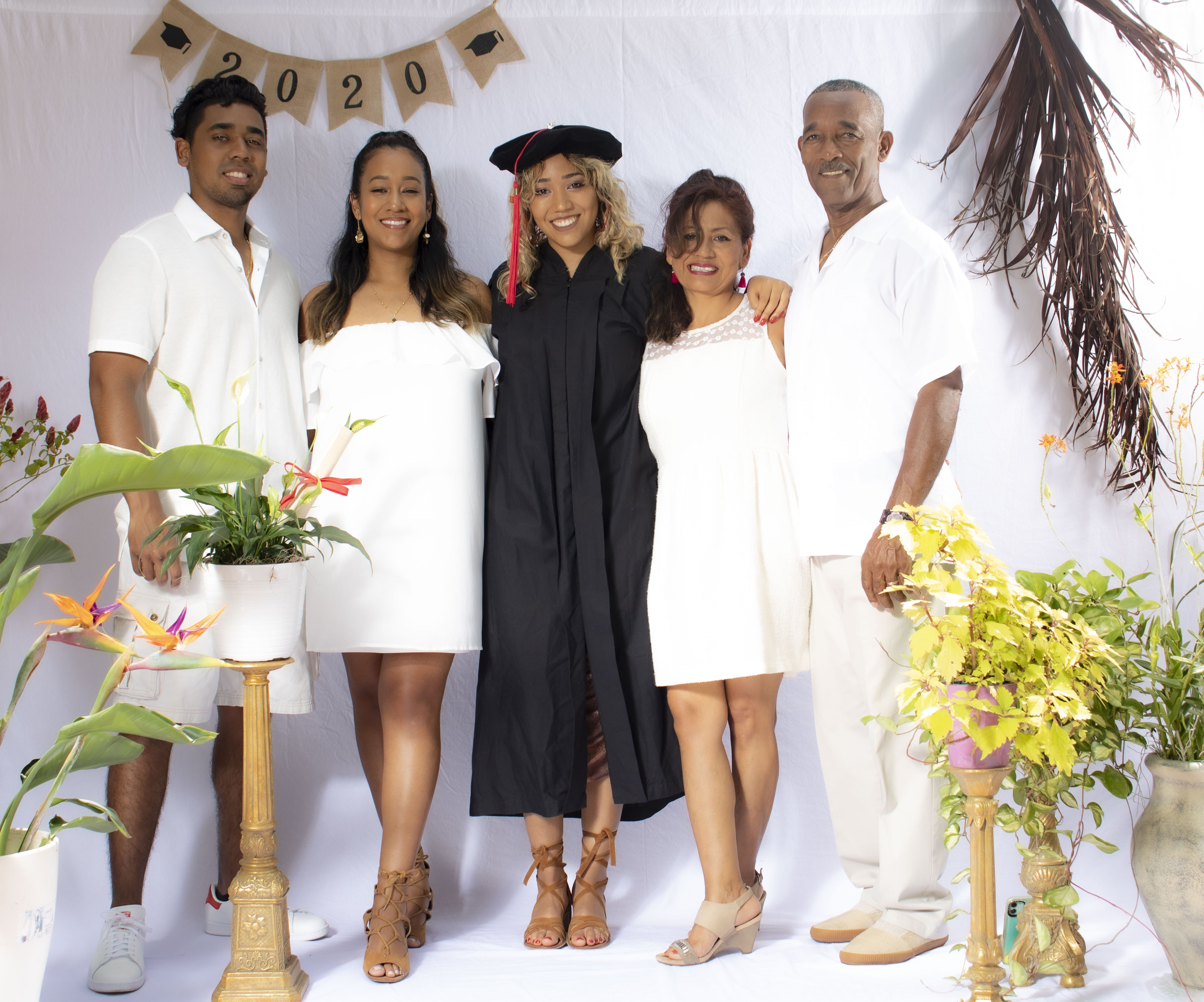 Personal Statement
I was raised in a first-generation American home at the intersection of Peruvian-Dominican heritage and Black-Latino culture. With Spanglish (English with siblings + Spanish with parents) as our language of origin, the parameters of our intersectional identities were not easily defined.

However, the complex nature of our identities are the very reason we felt limitless when imagining and working toward our "American Dream" (whatever that may be). I was encouraged to advance or "avanzar" forward without the fear.

Visual media: TV, film, magazines and photos were the only windows to finding others that looked like me. They were windows but did not turn out to be mirrors. I wanted to find myself through a reflection of someone else that looked like me.

My Afro-Latina identity has been a journey of self-discovery. I no longer look for an outside reflection of myself but rather look within to define my true self.

Regardless of race and ethnicity, everyone should feel limitless when visualizing themselves in the media and contextualizing their identities outside of what is expected.