SS18 DE Colores


DE Colores, is a 9-look collection designed, patterned, constructed, styled & photographed by Diana Eusebio. It was selected to debut at the 2018 MICA Benefit Fashion Show and showcased at the 2018 Roots & Raices Festival. Featured in Baltimore Style Magazine, Bmore Art Magazine, and Footwear News Magazine.

︎ Roles: Fashion Designer and Photographer.


---


DE Colores at the 2018 Roots and Raices Festival
DE Colores addresses the intersections of identities, colorism and appropriation common within Latinx and Afro-Latinx communities. As a first-generation American and Afro-Latina designer, born to Peruvian and Dominican parents in Miami, these are lifetime topics I've been researching through my artwork.
Afro-Latinx identity just does not match the standard American configuration, and applications ask if we are Black or Latinx, forcing us to choose only part of who we are. Black is the racial group, while the pan ethnic identification of 'Latinx' refers to language, culture, and nation of origin. We grapple with a constant state of acceptance from both cultures. We are invisible because when people speak of Latinos, they have in mind a particular stereotype of Latinxs – physically, culturally, racially – and that doesn't necessarily match our reality.
The racial diversity within the Latinx community is represented by the diversity of models within DE Colores. They are unified through their garments inspired by the Manta.

A Manta is a traditional woven textile native to many Latin American countries. Its bright colored stripes are sought after around the world; however, in the fashion industry it's only recognized as a "tribal" print, neglecting its origin and cultural significance.

The process of creating the DE Colores collection is shown below. It explores multiple textile design and fabric construction methods, from knitting garments with multi-colored yarns, designing digital repeat and engineered prints on Adobe Photoshop to print on fabrics, along with traditional felting and surface applications.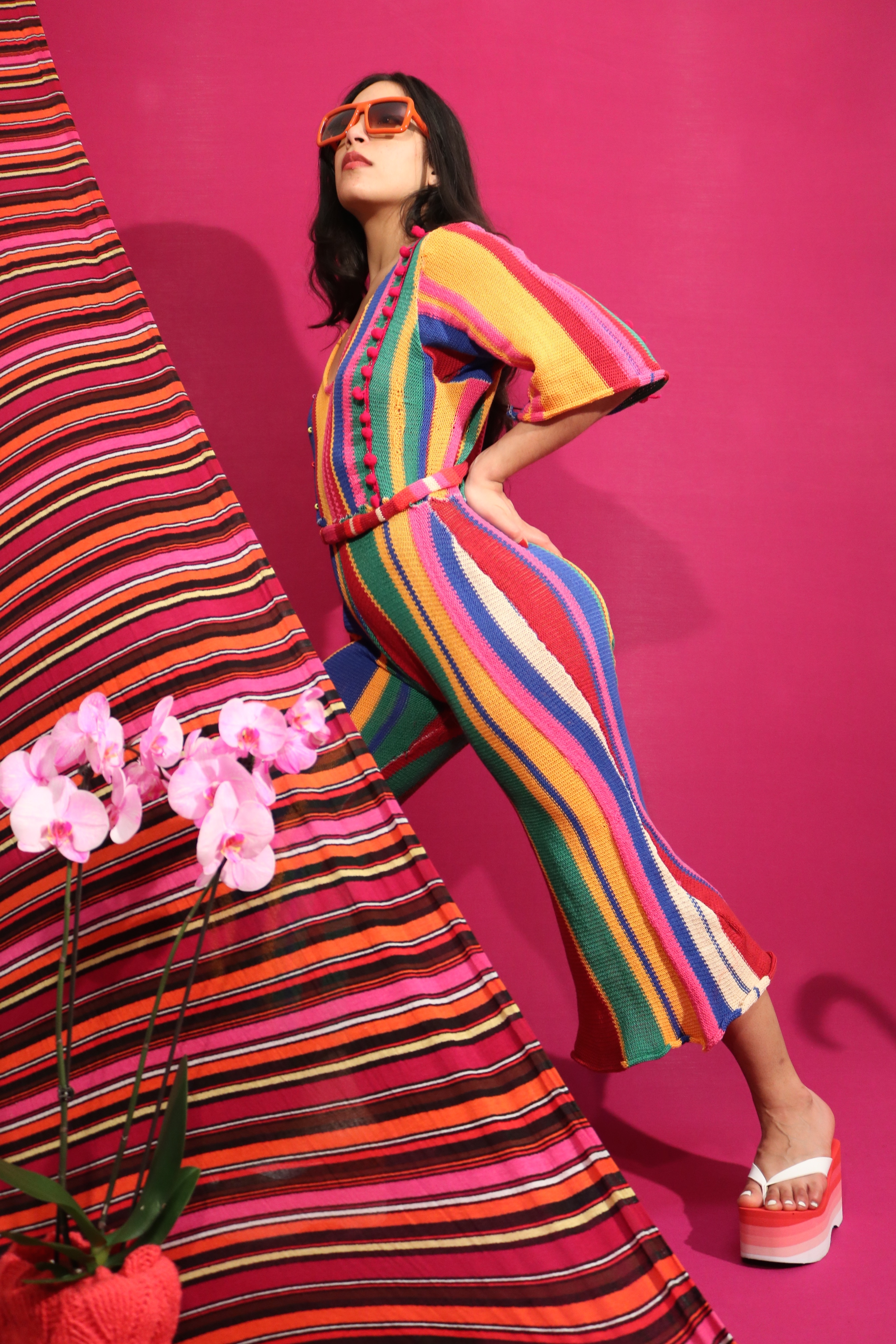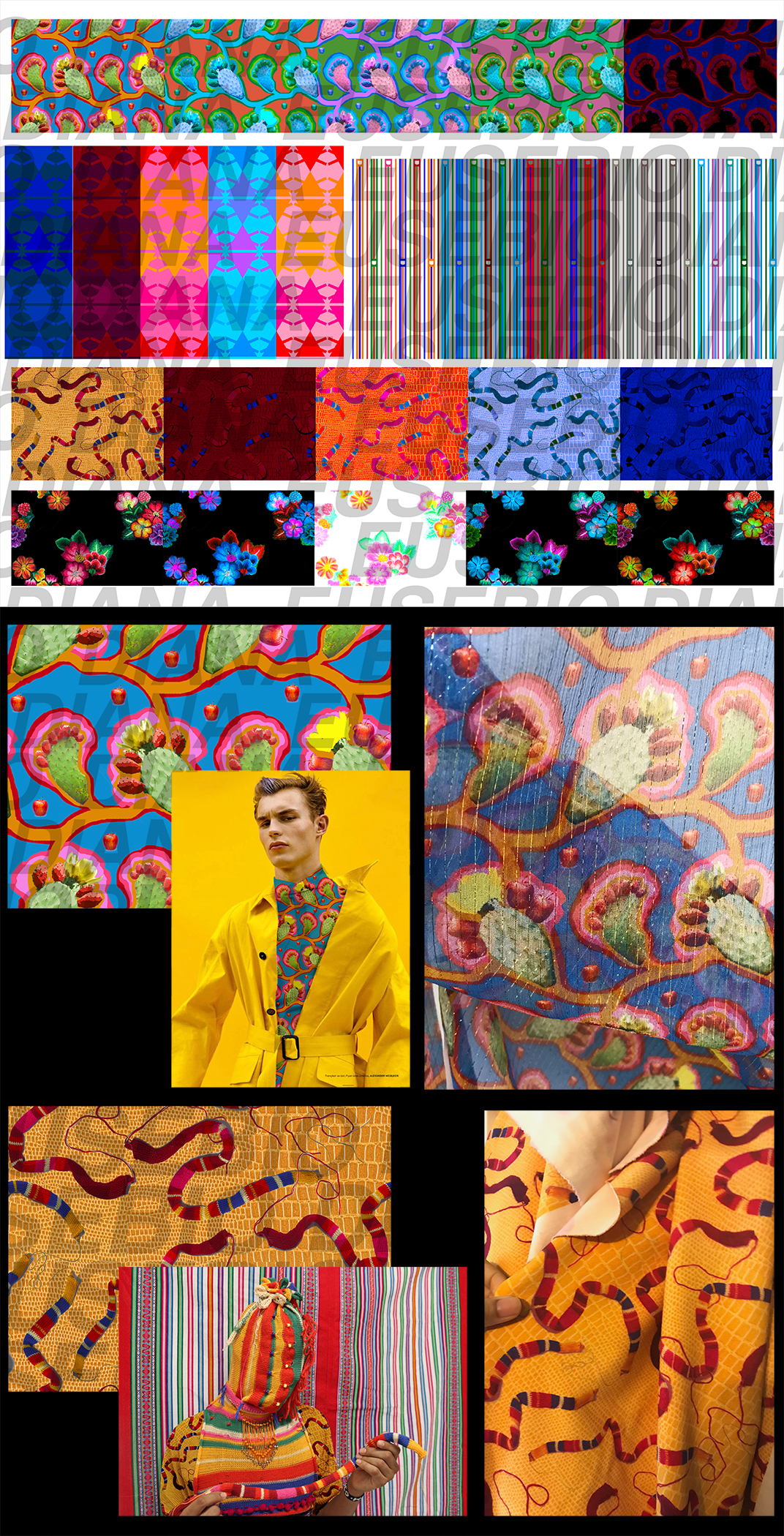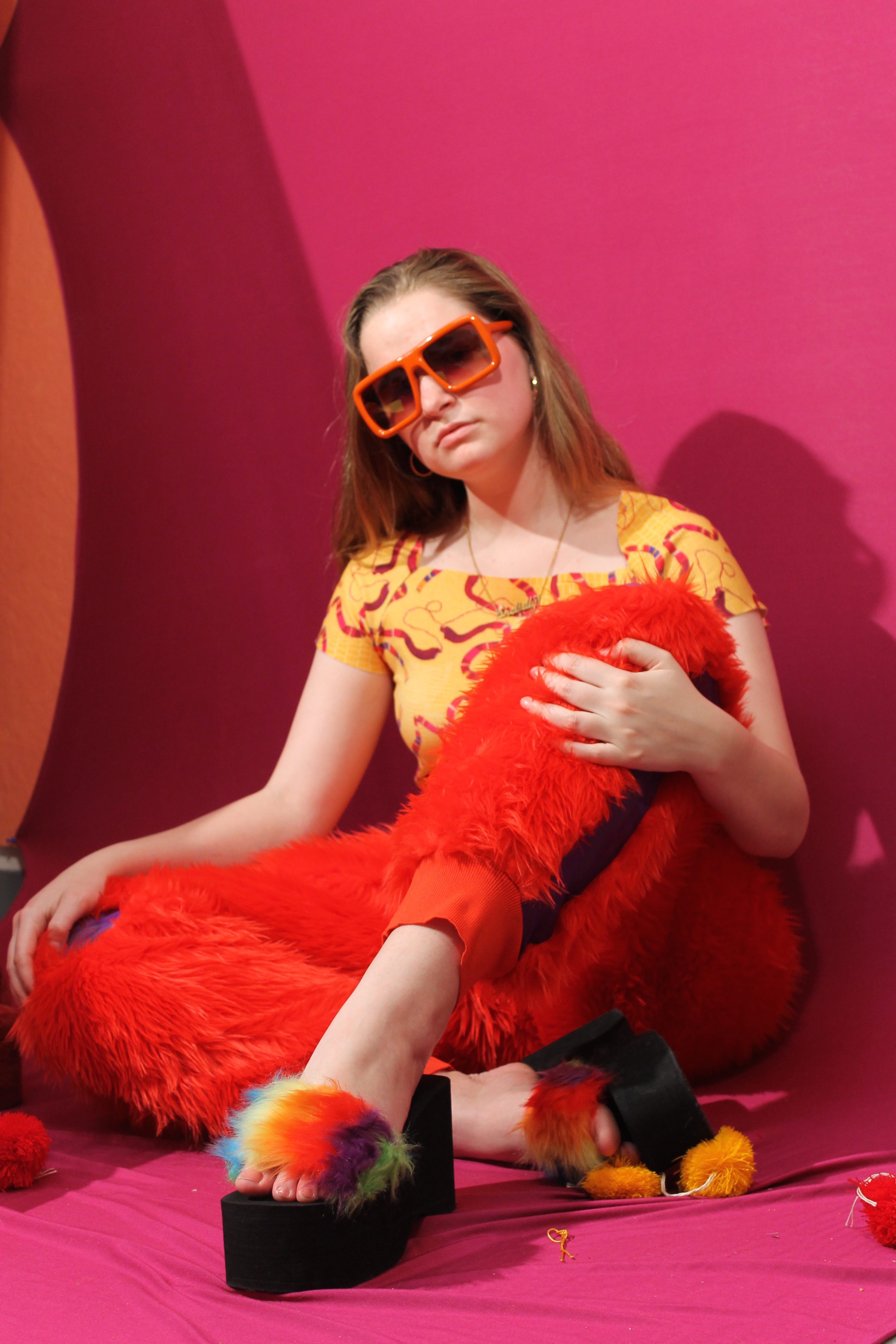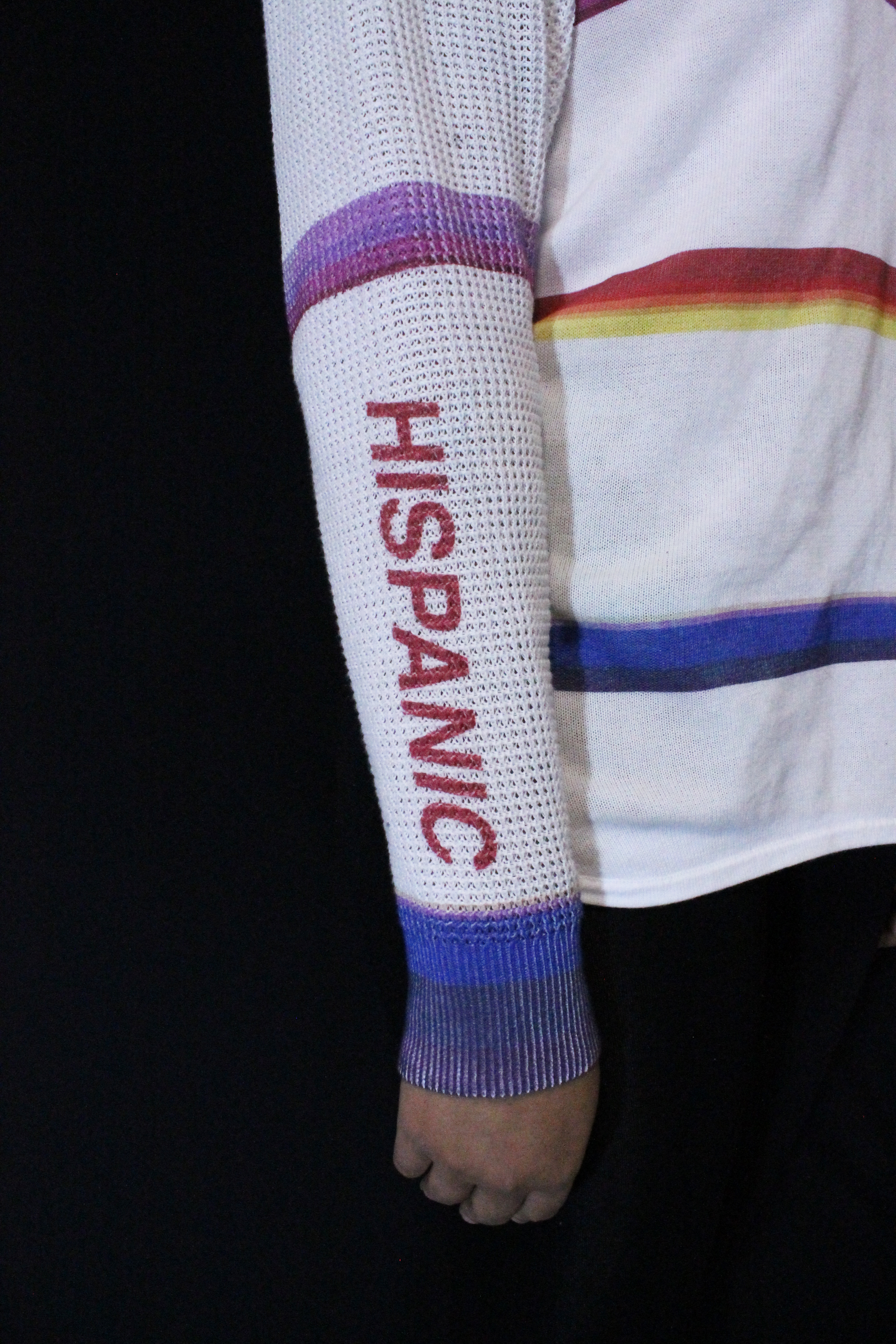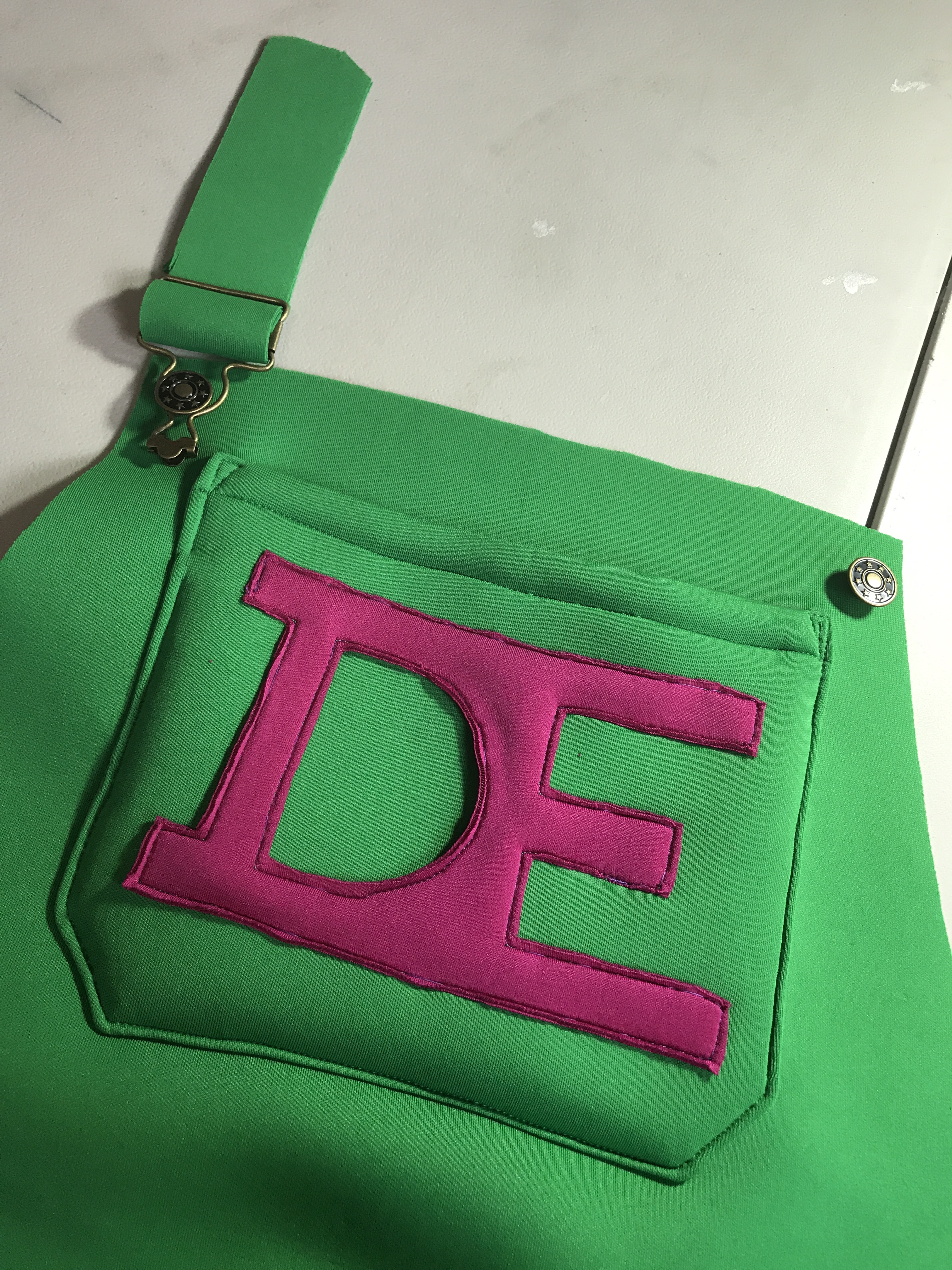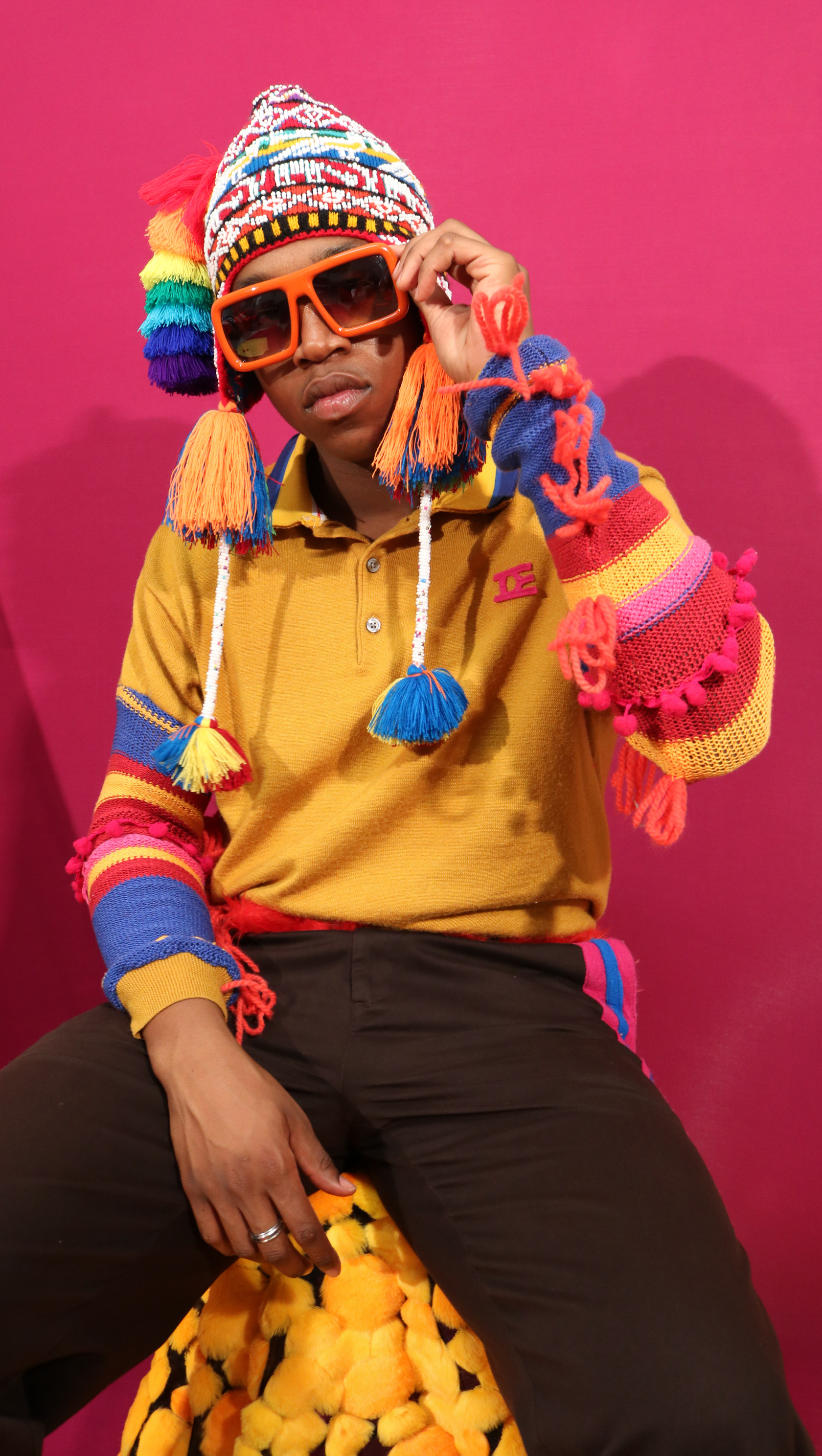 DE Colores was so heavily influenced by the Manta and my Peruvian heritage, that it was important to highlight traditional Peruvian artisans. I worked with my grandmother in Peru to source and ship the artisinal accessories from Peru to the U.S., beanies, blankets, hats and ponchos were used to style the collection.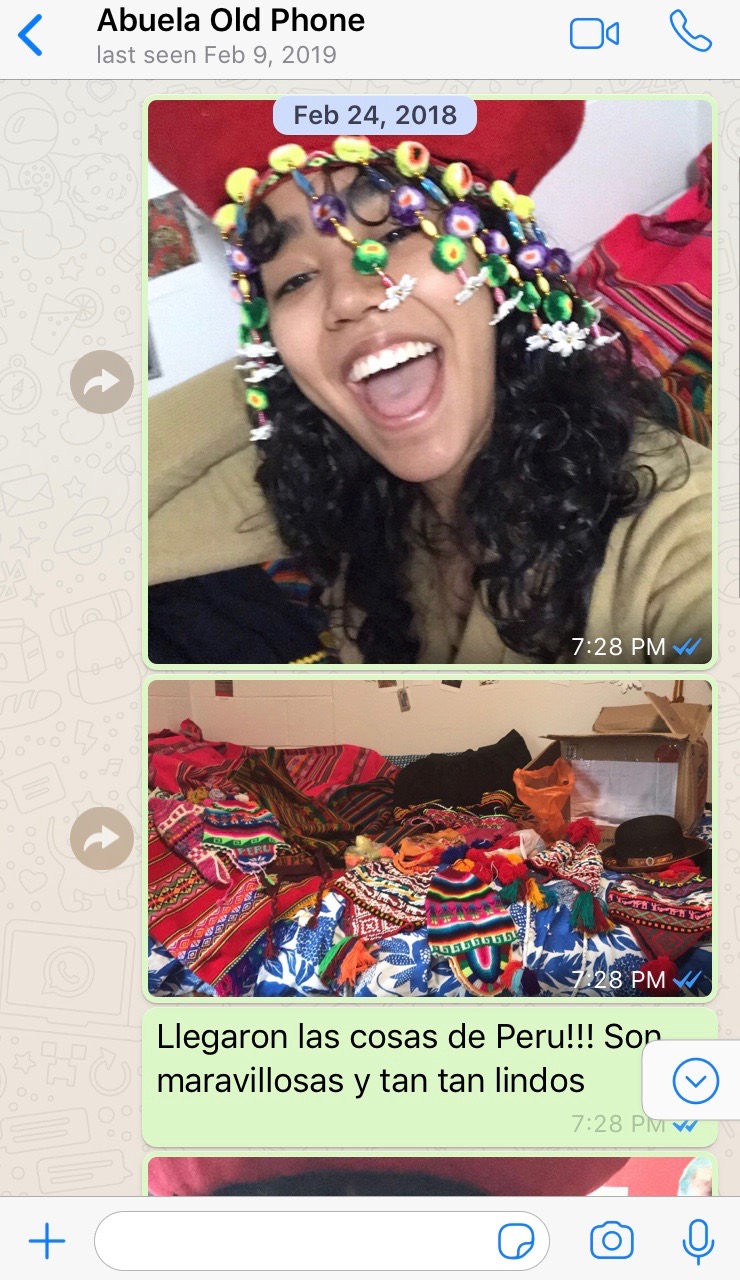 ---
---